Wooden Spoon Sensory Room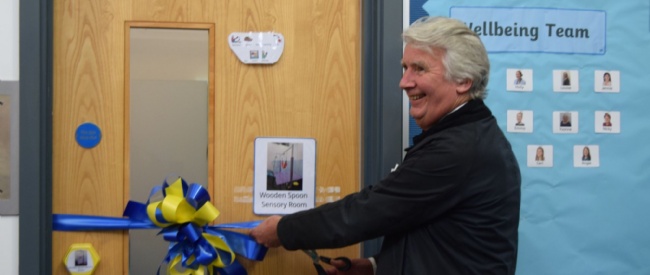 In August 2022, Charlotte, our Sensory Integration trained SALT and Holly, our head teacher, successfully applied for a grant from Wooden Spoon.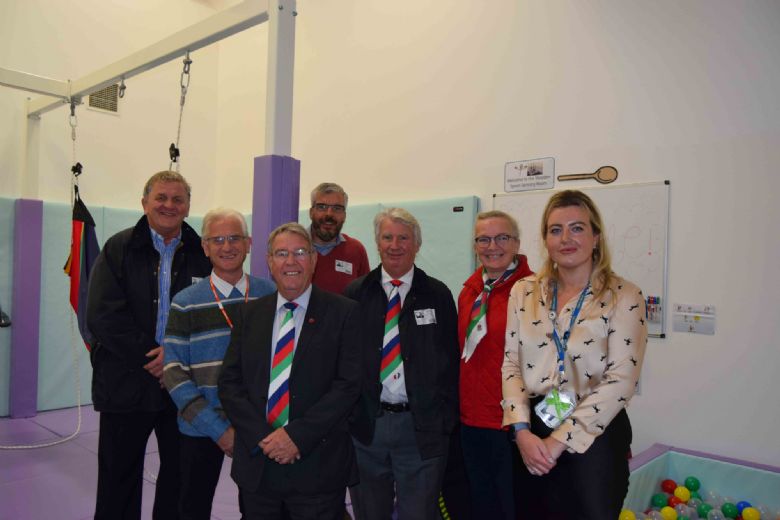 Wooden Spoon are a rugby charity who support children and young people with disabilities and fund a range of projects up and down the country.
The generosity of this grant has enabled us to turn our store room next to the hall into a purpose built Sensory Integration Room called "The Wooden Spoon Sensory Room". This room has a frame for suspended equipment, a variety of swings, a rope ladder and even a ball pit! Within this room, we aim to offer integrated tactile, vestibular and proprioceptive experiences to enable our children to be less dysregulated and more able to learn and reach their potential! This will be the foundation for us building an integrated communication and sensory support service (CASS) in school.
On 27th September 2023, our room was given a grand opening by senior members and trustees of the charity including: Gill Burns (former captain of the Women's Rugby Team), Dave Reed, Ken Andrew and honorary president of the charity Stan Bagshaw. We have also been invited to speak about the impact of the room and how the funding has benefited our school at an awards ceremony in June next year!
We would like to extend our thanks to Wooden Spoon once again for making this room possible!