A big thank you to Free Masons for their kind donation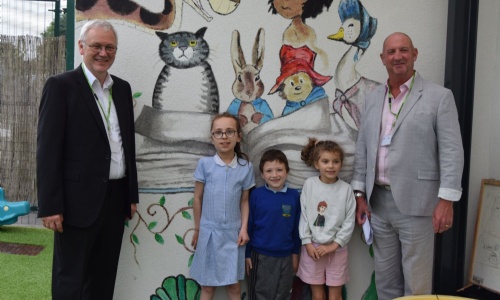 We are very lucky to have had a very kind donation from the charity Free Masons, the provincial grand lodge of Cheshire.
Both Mike and Gary from the charity came and visited the school on Tuesday 12th July and they loved looking around. They have very kindly given FOSS £500 to spend on the school to support the pupils. The money is going to get split up and given to each class and will go towards each classes outside area to buy little bits to support their outdoor learning. They were very impressed with the school and we hope to work closely with the charity in the future to build on our forest school project.